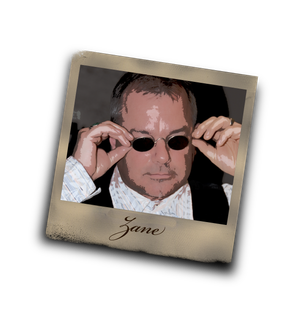 Danny Zane
Bass guitars, free thinker

dannyzane@gunnbluesband.com



"Gunn works for me on so many levels… I'm truly honoured to be a part of it. With this group, it's all about the music, and the way it's presented… and that's (pardon the pun) music to my ears!"

Originally from Montreal, Dan has worked professionally as a bassist and vocalist in many successful bands since the early 70's.

His experience ranges from the well known Montreal 50's show act The Desoto's to Calgary bands The White Zone, The Walkers, recording acts The Kidds/Generra and The Deputies. Danny has also found himself on stages opening up for Kim Mitchell and Jeff Healy and most recently was seen performing shows with the legendary Ray Griff.
A first call bassist for many musicians in the city, Dan is well respected for his command of styles and a strong technique. He is a fundamental part of the Gunn sound…
"It's funny how things work out sometimes. As soon as I met Greg and started working out some parts, I knew right away our styles would mesh well together. I live to play driving bass lines, with a big fat bass sound, filling, warm and punchy, which works out really well because a lot of Greg's music calls for exactly that!"

Dan provides musical insight and is always pushing to make sure the band isn't just good but great. He has an incredibly wide range of influences – from The Beatles to the unspeakable! He wants Gunn to be not just a band, but an influential one. With talent like this that's the only way it will be.