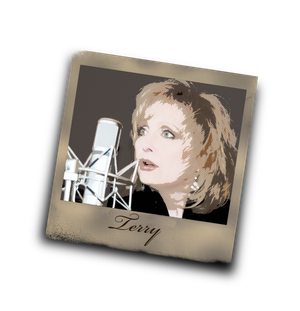 Terry Kushner
"The Singer"

tkushner@gunnbluesband.com
Terry brings a wealth of experience and vocal talent to the Gunn Project. A seasoned vocalist who has been singing professionally since the age of 8, Terry is no stranger to the music business or the stage.

She started singing on a television show, viewed Coast to Coast in Canada, every Saturday. She became a fan favorite and quickly adapted to the music business and took to it like a
"fish to water"
!
She then went on to record her first album which produced 2 - #1 hits at the age of 17. In support of the album, she toured extensively across Canada and the United States and had the privilege of working with some of the biggest names in music. Working with Darby Mills (Headpins) on her solo tours opened some amazing doors and led to Terry working for a time in England recording at Ridge Farm Studios and recording alongside the likes of Tony Levin (Peter Gabriel), Michael McDonald (Doobie Brothers) and the Tower of Power horn section.

Terry continued to record more albums and produced more hit songs along the way with her own Terry Kushner Band as well as Africa, Gibraltar and Perfect Strangers. Her career has taken her all over the world, but she now calls Calgary her permanent home and is thrilled to be a part of Gunn.
"I am so excited to be involved in the Gunn project and to work with four, multi-talented, grounded musicians. This isn't just your average band and I think the audience will quickly find that out when they hear us. I want them to leave with a smile on their face, wondering when they will be able to hear us perform again!".