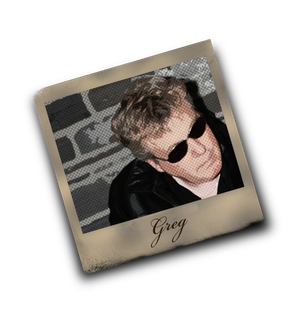 "Gunn" (Greg Gunhold)
Guitars, Keyboards, Composer/ Arranger, Producer
greg@gunnbluesband.com
Greg comes to this project fully prepared to bring an act to Calgary stages that
promises to bring
"some of the excitement I used to feel seeing really good bands
perform"!
A veteran of virtually every aspect of the music business he is probably best known as
a virtuoso guitarist – influential and known for his powerful sound and unique choices of
gear – but he is also very capable in the studio as multi-instrumentalist, producer and
engineer.

He toured with the recording group Qwest for a number of years enjoying strong regional success spawning 5 top 10 singles and sharing the stage with Tom Petty, Loverboy, Streetheart, Prism, Trooper, Colin James, Glass Tiger, and Toronto among many.

His writing and production skills have led to placements on Corner Gas and over 40
different ad campaigns for companies like Canadian Airlines, Yukon Tourism, Soundsaround and Calgary Jewellery.

He has produced and performed tracks for many artists over the years; Ben Vereen, Ben E. King, John Kapac, Shannon Gaye, Suzie Quinn, Pop Debris and contributed productions for local labels Bimini Records, Nexxt Records and Western Star Records. He continues to work closely with The Beach Advanced Audio as a leading member of the production team.

Gunn, though, is something else...
"This is in many ways the band I always wanted to
be in. The kind of music that is my first love. Most of my influences are the great
Blues/Rock guitarists of the 60's and 70's. Along with them is the later crop of
Jazz/Fusion guitarists and bands. Now, with "Gunn" we have the musicians who can
pull out all the stops and make something new happen, allowing all these incredible
influences to fuse into music that is at once familiar yet fresh. As a group, we have a
goal to provide the kind of performance that leaves people talking about it the next
day to all their friends! We want a Gunn show to be an evening you don't want to
end".