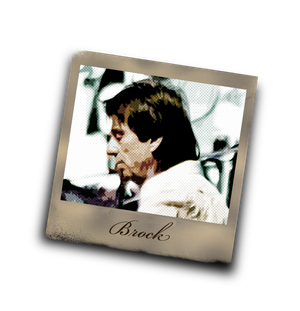 Brock Gillis
Hammond B3 
nocountry@gunnbluesband.com





Brock Gillis is a Calgary based Hammond B3 Player with a unique command over the powerful sound of this classic organ. Over his 30 year plus tenure as a live performer, he has had occasion to work with or  perform on stage with, a multitude of performers. 

He started his music career in Sault Ste. Marie. From 1968 until 1972, he worked locally with various artists. His band "Blank Space" was selected to perform at the opening of Ontario Place. He left the Soo and toured Canada and the South Pacific until 1976 when Brock settled in Calgary spending the next 24 years working the local scene..

He then met up with Soo Musician Russell Foreman, who introduced him to the Blues. This created a new gateway that saw him as part of the House band at the National Hotel in Calgary along with Kelly Jay (Crowbar), Amos Garrett (Maria Muldaur), Tom Moon (Ian Tyson). The highlight of this gig was a 3 night event backing up Ronnie Hawkins and King Biscuit Boy.

His new contacts opened the door as a freelance B3 Player working with Jerry Doucette, Vancouver's Incognito, Kathi Macdonald (Baldry) and Texas Flood . His reputation earned him some great moments on stage with Sonny Rhodes, Colin James, Johnny Ferreira, and Prism's Lindsay Mitchell,  to name a few.

In 2005 he played the Calgary International Blues fest with Texas Flood, and Johnny V (RIP) and his 8 piece House Rent Blues Band. He went into the studio with Johnny and Duris Maxwell (Powder Blues) where he finally gave up his "studio cherry" on V's CD "Agnostically Eclectic". He returned to the Bluesfest Mainstage in 2010 with Marshall Lawrence, and again in 2012 with GUNN.

He is an avid promoter of live music as an integral part of the music culture of our Calgary. He was inducted into the Calgary Blues Music Association Hall of Fame as Keyboard Player of the Year for 2011 and 2013.